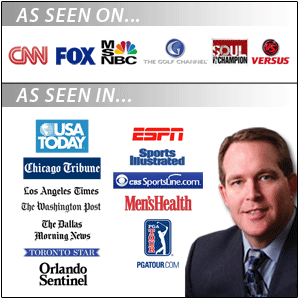 As the founder of Peak Performance Sports in Orlando, Florida, Dr. Patrick J. Cohn is dedicated to instilling confidence and composure; and teaching effective mental game skills using mental training strategies.
Having earned his doctoral degree in Education specializing in Mental Training for Athletes, Dr. Cohn has extensively studied and interviewed hundreds of athletes to develop strategies to enter "the zone" faster and stay there longer. Experts in the field of sports psychology regard him as the leading authority for entering the zone and pre-performance routines.
Dr. Cohn has been a mental toughness coach to athletes, teams and coaches worldwide from a variety of sport backgrounds for nearly 15 years. He has consulted with the likes of the Miami Dolphins, A.J. Allmendinger, Brian Watts, and J.L. Lewis. His experience as an athlete, researcher, and mental training expert has helped hundreds of athletes as well as athletic coaches, trainers and mental coaches in training identify the mental obstacles that prohibit peak performance.
Expanding on his experiences both personally and professionally, Dr. Cohn has created the MGCP certification program to provide coaches and other athletic professionals with mental game and mental training strategies for peak performance.
Not only is Dr. Cohn known as one of the nation's leading mental toughness coaches, he is a recognized author (with more than four published books to his credit) and sought after as a professional speaker on mental game enhancement. He has served as a sports commentator for the Golf Channel and has been a featured columnist for trade publications such as Golf Magazine, PGAtour.com, and Golf Digest. He's also the author of the popular CD series, The Confident Athlete and The Confident Sports Kid.
Dr. Cohn has also been seen on CNN, Fox, MSNBC, and Versus Network.