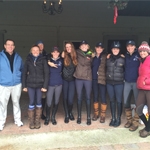 Sports Psychology or mental training teaches effective mental skills to athletes and coaches to improve performance and consistency in sports.  The goal of mental game coaching is to help athletes and teams overcome negative mindsets and beliefs and use mental toughness training skills and peak performance strategies to perform well in competition.
Many athletes we work with via our mental coaching programs have trouble taking their practice game or skills to competition–they under perform in competition. Helping athletes apply what they learn in practice so they can transfer their performance to competition is another goal of mental training.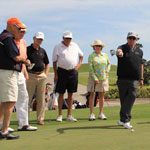 Some athletes and coaches are confused about the role of sports psychology in improving athletic performance. Sports psychology is part of the larger field of sport science and studies human behavior in the sport environment and the benefits of mental training on enhancing sports performance.
The goal of sports psychology is to help athletes and teams perform their best by improving the necessary mental skills to excel in sports. Sports Psychology is not about working with problem athletes, psychopathology, or abnormal behavior.
Mental training or mental game coaching is the segment of sports psychology that concentrates specifically on coaching athletes to break through the mental barriers that keep them from performing up to their peak potential and by teaching mental skills for success. By focusing on the mental strategies needed to be successful in any competition, mental game coaching seeks to achieve the overall goal of performance improvement and enhancing consistency in performance.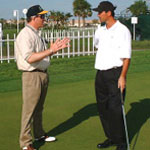 I use the tile "mental game coach" because I think athletes understand what we do to help them. Many athletes are afraid of the term sports psychologist.  I make sure my students understand that I am not trained in traditional "psychopathology" nor have a license to practice psychology. My professional background is in education, physical education, sports, and mental toughness for athletes. My experience also comes from the sports world as a former athlete, coach, and for the last 20 years, as a mental game coach to athletes.
Unlike a psychotherapist or psychologist, I do not use couches, prescribe medicines, or work with abnormal behavior. The main difference between a mental game coach and a psychotherapist is that a mental game coaches work with athletes on sports performance enhancement and not personal challenges (such as divorce, grief counseling) or abnormal behavior.
With our sports psychology coaching programs, you'll learn:
How to improve your focus
How to improve confidence
How to trust your skills in competition
How to take your practice game to competition
How to stay composed under pressure
How to deal with adversity or setbacks.
For more information on sports psychology, visit: