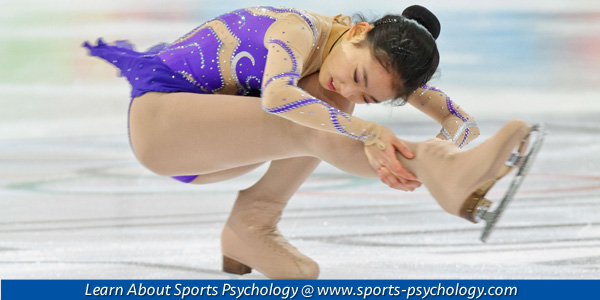 What is Sports Psychology?
A sports psychologist can help athletes improve performance and overcome mental barriers to success. You can do assessment for your mental game and determine the top mental skills to improve your performance. A sports psychologist can also help parents of athletes improve performance and have more fun in sports.
What makes an ideal mental coaching student?
Regardless of the sport, athletes, and performers will benefit most from sports psychology coaching if they are dedicated to improving their performance, can apply the principles of mental game coaching, and are determined to perform better every time they compete.
How do I know if I'd be a good candidate for mental game coaching?
You would be a great candidate for mental game coaching if you have the physical talent and skills for your sport and are determined to perform well, but have realized :
You should/could be performing better.
You perform better in practice than in competition.
You've lost confidence, can't concentrate or frequently lose control.
Find out now if you'd be a candidate for mental game coaching – email us and request our one-page mental game assessment.
Related Article: How to Introduce Mental Training to Athletes
How do I know the best program for my sports psychology coaching needs?
We begin with our own AMAP (Athlete's Mental Aptitude Profile) to assess your individual needs and how mental toughness training could best benefit you. We then develop a customized plan based on our mental game assessment system focusing on your special needs.  Our different sports psychology programs include:
Face-to-Face in Orlando
Phone Coaching programs
Email Coaching programs
Face-to-Face at your site – for teams and groups (travel expenses may apply)
Corporate Sessions
Contact Dr. Cohn with your sports background and to request information on our mental game coaching programs today!
---
Boost Your Self-Confidence And Focus With Expert Mental Game Coaching!
Master mental game coach Dr. Patrick Cohn can help you overcome your mental game issues with personal coaching.
You can work with Dr. Patrick Cohn himself in Orlando, Florida or via Skype, FaceTime, or telephone. Call us toll free at 888-742-7225 or contact us for more information about the different coaching programs we offer!
What are our mental coaching students saying?
"Jaki is amazingly talented. She has a pretty cool way of guiding you to find those issues that are holding you back in your game. Through some pretty clever questions she's been guiding me to discover the real issues behind my doubts and lack of confidence. With the tools she's been giving me, I can say with full confidence I am on my way of signing a better professional contract."
~Lucas Gonzales, Professional Soccer Player in Australia
"Dr. Cohn, Michelle had the best weekend of soccer she has ever played. She was relaxed, did not get frustrated with herself or teammates, and never once 'shut down.' Numerous parents noticed a difference in her composure and attitude. Thanks again for EVERYTHING…Michelle is in a very good place right now!"
~Diana, Michelle's Mother
"At the start of the year my 10 year old was selected in a youth development program for soccer in Australia. Occasionally, he would show signs of frustration that would end with him dissolving into tears and subsequently checking out of the game wanting to quit. I found your 'Composed Athlete' CD program. I see a new focused, composed child who really enjoys his soccer and the challenges it presents. Thank you so much for the work you do with youth sports psychology. I know for a certainty that his football career would have been very short lived without it."
~Cherie Medway, Soccer Mum from Australia
"My son made a lot of progress. His focus has sharpened, and it has translated to his play on the field. His confidence continues to grow as he takes on defenders. There is definitely a tangible difference between how he used to play and how he plays now, and I believe it due in large part to your mental training program."
– Lee, soccer parent