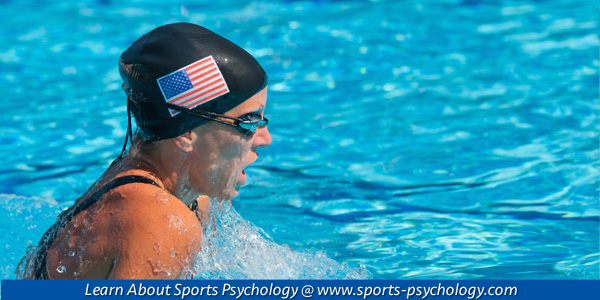 Sports Psychology And Elite Athletes
Sports psychology has become more accepted and popular for high-level Olympic athletes over the past decade. Elite athletes understand the importance of working with a sports psychologist in order to develop mental toughness and perform their best in competition and learn faster in practice.
They know that in order to be successful at the Olympics, they have to manage the incredible pressure of competing against the best athletes in the world—and get the most out of their practice time without over training.
Gold medal Olympians use sports psychology to manage pressure, prepare for their event, and stay confident while thousands (sometimes millions) of people watch them compete.
Olympic biathlete and gold medalist, Magdalena Neuner, attributed her success to making sports psychology a large part of her training:
"I worked very hard, especially in the mental training. One has to understand that physical fitness alone isn't sufficient. My mental training is very complex and it makes me believe in myself… To control your mind is more difficult than to control your body."
In the past, many athletes did not accept the idea of using a sports psychologist to improve performance. Those days have come and gone, particularly for athletes who want to be the best. As Neuner said, it is not enough for athletes to train their bodies and neglect their mind; therefore sports psychology is imperative to success.
Sports psychology helps athletes transfer their skills to competition and compete at their highest level. Many athletes are unable to execute in competition because they choke under pressure and experience doubts or lack of confidence. Sports psychology is key to taking the skills you have developed and performing with high trust in your skills.
Olympic athletes know what it takes to reach the highest level. They train their minds just like they train their bodies. If you want to take YOUR game to the next level, choose one of our mental training options today!
Work One-On-One With Sports Psychology Expert, Dr. Cohn – the fastest way to improve your mental toughness is with one-on-one mental training. Our programs are customized to your specific challenges. You will learn how to apply effective mental strategies to your practice and competition.
Sports Psychology Workbook and CD Programs – our best selling mental training system will help you boost confidence, composure, and focus! Each mental training program comes with a sports psychology workbook and CD program.
---
Boost Your Self-Confidence And Focus With Expert Mental Game Coaching!
Master mental game coach Dr. Patrick Cohn can help you overcome your mental game issues with personal coaching.
You can work with Dr. Patrick Cohn himself in Orlando, Florida or via Skype, FaceTime, or telephone. Call us toll free at 888-742-7225 or contact us for more information about the different coaching programs we offer!
What are our mental coaching students saying?
"I want to thank you for the great work you are doing with Ty. He seems to be soaring with confidence right now. We are flying out to see him pitch next weekend. He threw well Friday night and is drawing a lot of interest from several Division 1 schools. I'll let you know how he looks."
~Randy Sullivan, Ty's Father
"With your help, I have been able to deal with stress and pressure of the game of baseball more efficiently. I have learned what it means to focus on the process to help me keep my focus and disregard negative thoughts and energies. Thanks for your help. I look forward to speaking with you again."
~Keith Donnell, College Baseball Player
"Dr. Cohn has put together a program that has enabled myself and our players to approach the mental game in a systematic way that is easy to use and apply. Our awareness level has greatly increased."
~Marty Hunter, Head Baseball Coach, George Fox University
"The mental aspects definitely separate the great performers from the unsuccessful ones. Dr. Cohn's programs can help athletes improve the mental aspect and take performances to a higher and more consistent level."
~Rick Hall, Baseball Coach, Daytona Beach C.C.