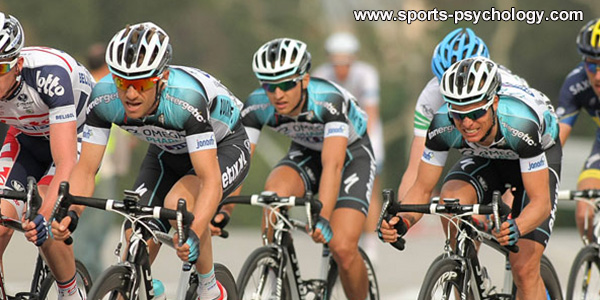 The short answer is: no! Sports psychology coaching can help athletes of all level improve their performance. Some parents and coaches think that sports psychology is only for professional or elite athletes, when in fact, all athletes can benefit from improving their mental game via sports psychology coaching.
At Peak Performance Sports, we work with a range of athletes from junior and recreational athletes as young as 9 years-old to professional athletes in their 20's and 30's to senior level athletes who are 50 years or older.
Our sports psychology coaching programs are customized to meet both the goals and the challenges of all levels of athletes, not just elite athletes.
Sports Psychology for Young Athletes
More and more parents are contacting us about sports psychology coaching. When we work with young athletes, we teach them how to stay composed in competition, deal with losses, move on from mistakes, and believe in their abilities.
We also teach parents of young athletes how to improve their kids' confidence. Our Kids' Sports Psychology resources help parents to best support their young athletes' confidence and focus.
When athletes learn sports psychology strategies at a young age, they are more equipped to be successful and enjoy sports, and learn valuable life skills for athletes too!
"I wanted to let you know that in just a couple sessions with you, we are seeing a change in not only in our daughter, but the manner in which we handled things. I'm glad to see her starting to use skills that she once had in full force at her prior club as the "alpha dog," if you will, but that have become dormant over the past 10 months. More importantly, I wanted you to know how much we appreciate what you are doing for our daughter."
~ Sports Dad of Kelsey, 12 year-old soccer player
Sports Psychology for High school and Club Athletes
Our sports psychology coaching programs for high school and club athletes are designed to help athletes stay confident and focused as sports become more competitive.
We find that athletes need help with their mental game when the pressure of sports increases, such as when they are trying to earn a scholarship or stay on the starting line up. During this time, athletes tend to lose confidence, experience doubts before competition, and become frustrated with small mistakes.
Sports psychology helps remove mental barriers that are holding them back. High school and club athletes, who play with confidence, are more successful and get the most benefit out of sports.
"Dr. Cohn I've been tearing it up lately! Every single thing you taught me works perfectly in every situation I've been in. In the playoffs I'm 5-7 with 2 home runs and 5 RBIs. I feel great at the plate and focusing is a breeze now. I just wanted to thank you for everything and keep you posted with how everything was going."
~Jalen Phillips, High School Baseball Player
What Sports Psychology Program is Right For You?
All athletes, no matter their level, can benefit from sports psychology coaching. Sports psychology helps athletes stay focused, feel confident, cope with setbacks, and reach their goals.
Call us today at 888-742-7225 for a free 15-minute consultation with a sport psychology expert to find out what program is right for you or your athlete.