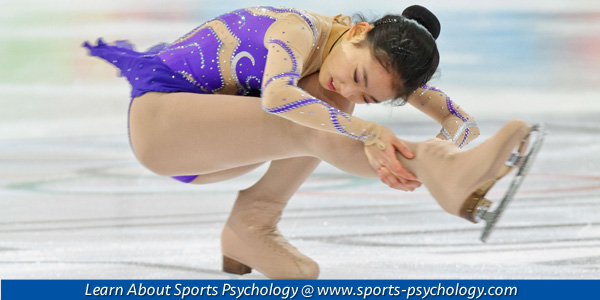 Gaining Life Skills From Sports Psychology
Parents of athletes who have joined a sports psychology program often report that their son or daughter has learned valuable mental skills beyond the athletic field. They say their kids not only improved confidence and focusing skills for sports, but also were able to apply these same skills to other areas of life, such as academics and relationships. At first, this was an unexpected benefit of doing mental training with young athletes, but is today is an important advantage of doing mental training.
Working with a sports psychology coach—to improve performance in sports—can help kids learn valuable skills they will use in their lives. This benefits both the parent and the athlete. The same strategies that I teach in my sports psychology program, such as how to refocus, are useful in helping athletes cope with distractions in other areas of their lives.
How Sports Psychology Skills Can Become Life Skills
Focusing On Strengths – many athletes have a habit of comparing themselves to others. Sports psychology helps athletes focus on their strengths. This is important for confidence in relationships, school, and career choice. Building and maintaining confidence is critical for sports and life.
Moving On From Failures – successful athletes have learned to deal with failure and setbacks. Athletes experience multiple failures in life and in athletics. Sports psychology teaches athletes how to stay confident, move on after failure, and use failure as a motivation to improve.
Coping with Perfectionism – athletes who are perfectionists have trouble moving on from mistakes and get frustrated after both big and small setbacks. Expecting to perform perfectly in sports and school holds athletes back and makes it harder for them to enjoy the process. Sports psychology teaches athletes about the advantages and disadvantages of perfectionism and how to cope with these problems.
Learning from feedback or criticism – most athletes want the approval of their coaches, teachers, parents, and teammates. This usually makes it hard for athletes to accept criticism or even constructive feedback. Staying confidence and learning from criticism is another sports psychology strategy that helps athletes succeed in life.
Staying Composed Under Pressure – successful athletes are able to stay relaxed and confidence under pressure. In the same way, these skills kids learn in sports psychology are important for test taking, presentations, and studying for exams.
Engaging in a sports psychology coaching program does not guarantee that your athletes will thrive in school and relationships. However, they will be more prepared mentally to cope with adversity and move on after mistakes.
Please contact us a Peak Performance Sports if you have any questions about our one-on-one mental training programs for young athletes.
---
Boost Your Self-Confidence And Focus With Expert Mental Game Coaching!
Master mental game coach Dr. Patrick Cohn can help you overcome your mental game issues with personal coaching.
You can work with Dr. Patrick Cohn himself in Orlando, Florida or via Skype, FaceTime, or telephone. Call us toll free at 888-742-7225 or contact us for more information about the different coaching programs we offer!
What are our mental coaching students saying?
"Ashley wanted me to let you know that she placed very well at her competition this past weekend, thanks to you! She won the short, won the long, and had her personal best.  She now looks at her competitions like ice shows and has fun. It is really nice to see her thoroughly enjoying the skate. She is very focused and very confident. We definitely attribute this to you."
~Brenda Glassco, Skating Parent
"I just wanted to let you know that my son skated this weekend at our Regional Competition.  He worked his mental game and everything you taught him.  He skated two wonderful programs, scored a personal best and ended up with the title of Pacific Northwest Regional Champion at the Intermediate level.  Thank you for your wonderful training.  He had the right focus and had so much fun at this competition.  The title is sweet icing on the cake."
~Pomaika'i, Sports Parent
"Kayleigh handled the pressure very well while many of the girls around her crumbled. She skated very well & ended 6th among the top 40 in the country. She achieved her personal best in both her short program & overall & tied her personal best in the long. I think you have really helped her!"
–Kathy Maksymec, parent

"Michelle had the best weekend of soccer she has ever played.  I'm not just saying this because you have been working with her (I promise!). She was relaxed, did not get frustrated with herself or teammates, never once 'shut down' and actually smiled a couple of times. Numerous parents noticed a difference in her composure and attitude.  A college coach sent an email last night expressing interest–commenting on her level of play during the weekend. Thanks again for EVERYTHING…Michelle is in a very good place right now!"
~Diana, Michelle's Mother