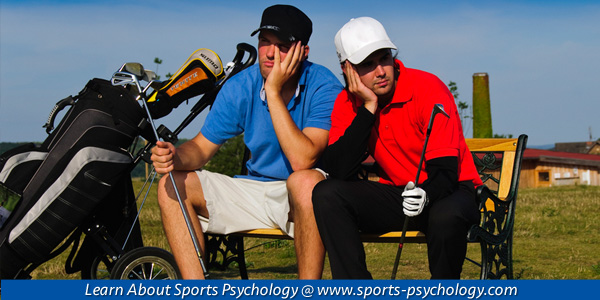 What Are The Top Uses of Sports Psychology?
Sports Psychology coaching helps you improve your mental toughness and perform your best in competition. You begin your program by identifying mental roadblocks and learning to the top mental game strategies to boost your performance in sports. This process may also include talking with a coach, parent, or teammates about how you can improve your mental game.
What are the top uses of sports psychology that can help you increase confidence and perform more consistently?
Here is a top ten list of how sports psychology can help you perform at your peak:
Improve concentration and cope better with distractions. Many athletes have the power of concentration, but it's common for them to become distracted, such as when a batter focuses too much on the outcome; "I need to get a hit" while batting. Sports psychology coaching deals with helping athlete to stay focused on the present moment instead of worrying about outcomes.
Enhance confidence and overcome self-doubt. Doubt destroys an athlete's confidence. If you have a lot of self-doubt during competition, this indicates low self-confidence or a top confidence-killer. Confidence is a core sports psychology strategy because it affects many other mental skills.
Improve coping to deal with setbacks and mistakes. Emotional control is a quality that all top athletes possess. Athletes, who maintain strict expectations, do not cope well with mistakes, even small ones. I help athletes overcome outcome expectations so they can they can cope better with mistakes and let go of frustration.
Find the proper intensity for your sport. I use intensity in a broad sense to identify the level of activation that is necessary for each person to perform his or her best. This will vary from person to person and from sport to sport. Feeling "psyched" and positively charged is critical, but not getting too excited can hurt your performance. You have to find the ideal balance between being excited to complete, but not getting over-excited.
Help teams develop communication skills and cohesion. A major part of sports psychology and mental training is helping teams improve cohesion and communication. The more a team works as a unit, the better the results for all involved.
To instill a healthy belief system and identify irrational thoughts. One of the areas I pride myself on is helping athlete identify ineffective beliefs and attitudes such as comfort zones and negative self-labels that hold them back from performing well. These core unhealthy beliefs must be identified and replaced with a new way of thinking. Unhealthy or irrational beliefs will keep you stuck no matter how much you practice or hard you try.
Improve or balance motivation for optimal performance. It is important to look at your level of motivation and just why you are motivated to play your sport. Some motivators are better in the long-term than others. Athletes who are extrinsically motivated often play for the wrong reasons, such as the athlete who only participates in sports because of a parent. I work with athlete to help them adopt a healthy level of motivation and be motivated for the right reasons.
Develop confidence post-injury. Some athletes find themselves fully prepared physically to get back into competition and practice, but mentally some scars remain. Injury can hurt confidence, generate doubt during competition, and cause a lack of focus. I help athletes mentally heal from injuries and deal with the fear of re-injury.
To use pregame strategies and game plans. All great coaches employ game plans, race strategies, and course management skills to help athletes mentally prepare for competition. This is an area beyond developing basic mental skills in which a mental coach helps athletes and teams. This is very important in sports such as golf, racing, and many team sports.
To understand and enter the "zone" or set the mental conditions for entering the zone. This incorporates everything I do in the mental side of sports. The aim is to help athletes learn mental skills that can lead to a zone performance more frequently. You can't perform in the zone every time you compete, but you can strive for a zone mindset.
Most of my sport psychology clients (junior, high school, college, and professional athletes) are highly committed to excellence and seeing how far they can go in sports. They love competition and testing themselves against the best in their sport. They understand the importance of using sports psychology to improve mental toughness. These athletes want every possible advantage they can get including the mental edge over the competition.
---
Boost Your Self-Confidence And Focus With Expert Mental Game Coaching!
Master mental game coach Dr. Patrick Cohn can help you overcome your mental game issues with personal coaching.
You can work with Dr. Patrick Cohn himself in Orlando, Florida or via Skype, FaceTime, or telephone. Call us toll free at 888-742-7225 or contact us for more information about the different coaching programs we offer!
What are our mental coaching students saying?
"Thank you so much for talking with our team. You are a great influence. The confidence material really helped me, and I will be working on that as long as I play and after. I can now step out there and just relax and play."
~Melissa Riesberg, Clarke College Softball
"I wanted to say that your program is one of the contributing factors that has helped Michelle improve her hitting. Last week she had the most relaxed, confident games at bat ever! The mental exercises have started to make things click. The mental program is something she can practice in other facets of life. I am pleased that we decided to invest in your program: the results are showing."
~Jim Ellis, Michelle's father
"I want to thank you for your attention with my son Keith, Jr. You helped him to focus his attention on the sequential steps necessary to make the most of his at-bats. Keith went on to have one of his best baseball seasons ever. He led his team in batting average, stolen bases, RBI, and runs scored. He ended the summer with serious interest from several Division I colleges and eventually signed a letter of intent to play for Pennsylvania State University. He received a partial baseball scholarship and is now on the roster. Thanks again for your help."
~Keith M. Donnell Sr.
"Thanks for all your help Dr. Cohn. You can rest assured that all our work came in very handy when I successfully qualified for the European Tour. I'm very happy and extremely thankful to you for helping me achieve this massive goal of qualifying for the European Tour! Thanks a lot again."
~Alex Rocha, European Tour Player