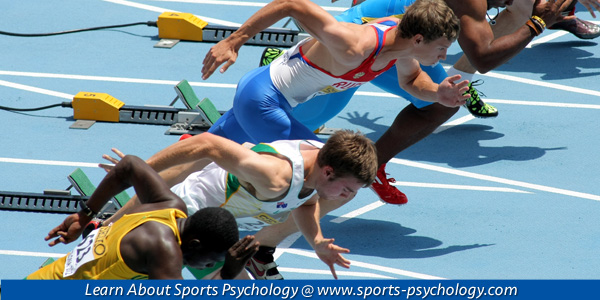 Benefits of Sports Psychology For Parents
Sports parents, did you know that 75% of all young athletes drop out of sports by the time they are 13?
They drop out because taking part in youth athletics is no longer enjoyable for them. Sports Psychology for parents can help you keep kids in sports and enjoy it more.

As a parent, you have the ability and responsibility to ensure that your child or teen reaps all the physical, social and emotional benefits of playing sports – and stays "in the game." Whether you're the parent of a top-level competitor or the parent of a young child who just joined her first team, you can improve your child's confidence and enjoyment in sports. Young athletes are challenged with the many expectations and "mental game" pressures associated with taking part in youth sports programs today.
What are the most common "mental game" challenges for kids. And how do you become The Ultimate Sports Parent: a parent who knows just what to do when dealing with a sad, upset, frustrated, tense, worried, underperforming, perfectionist or self-defeating young athlete!
Our work has shown that all young athletes are challenged with the following issues (to varying degrees). Sports kids:
Worry too much about what others think of their performance.
Lose confidence due to doubt and negative thoughts about their performance.
Lack well-defined or specific goals.
Become easily frustrated and have trouble letting go of their mistakes.
Struggle with perfectionism, over-analyzing their mistakes and focusing too much on being "perfect."
Get overly tense and worried as a result of internal and external expectations or pressures to "win."
Have difficulty trusting what they have learned in practice, and thus can't play "freely" in crunch-time.
Meanwhile, sports parents, in their efforts to support their children, struggle with these challenges (to varying degrees):
Understanding how to motivate their children without pressuring them.
Helping their children participate in a more assertive or competitive fashion.
Finding the best way to communicate with their sports kids to enhance confidence.
Helping kids deal with distractions that undermine their performance and confidence.
Knowing what to do or say after a child's loss or mistake.
Dealing with negative or untrained coaches that are not supportive.
Supporting kids when their coach gives them too little playing time.
Positive communication is the most important skill you can possess as a sports parent. Your communication style influences how much satisfaction and self-confidence your child derives from sports.
Supportive communication can help your child develop the self-confidence she needs to perform her best. Negative communication can hinder your children's confidence. Young athletes enjoy sports less and tend to under-perform when their parents criticize them.
---
Boost Your Self-Confidence And Focus With Expert Mental Game Coaching!
Master mental game coach Dr. Patrick Cohn can help you overcome your mental game issues with personal coaching.
You can work with Dr. Patrick Cohn himself in Orlando, Florida or via Skype, FaceTime, or telephone. Call us toll free at 888-742-7225 or contact us for more information about the different coaching programs we offer!
What are our mental coaching students saying?
"Dr. Cohn, Michelle had the best weekend of soccer she has ever played. She was relaxed, did not get frustrated with herself or teammates, and never once 'shut down.' Numerous parents noticed a difference in her composure and attitude. Thanks again for EVERYTHING…Michelle is in a very good place right now!"
~Diana, Michelle's Mother
"My son made a lot of progress. His focus has sharpened, and it has translated to his play on the field. His confidence continues to grow as he takes on defenders. There is definitely a tangible difference between how he used to play and how he plays now, and I believe it due in large part to your mental training program."
– Lee, soccer parent
"At the start of the year my 10 year old was selected in a youth development program for soccer in Australia. Occasionally, he would show signs of frustration that would end with him dissolving into tears and subsequently checking out of the game wanting to quit. I found your 'Composed Athlete' CD program. I see a new focused, composed child who really enjoys his soccer and the challenges it presents. Thank you so much for the work you do with youth sports psychology. I know for a certainty that his football career would have been very short lived without it."
~Cherie Medway, Soccer Mum from Australia
"Jaki is amazingly talented. She has a pretty cool way of guiding you to find those issues that are holding you back in your game. Through some pretty clever questions she's been guiding me to discover the real issues behind my doubts and lack of confidence. With the tools she's been giving me, I can say with full confidence I am on my way of signing a better professional contract."
~Lucas Gonzales, Professional Soccer Player in Australia