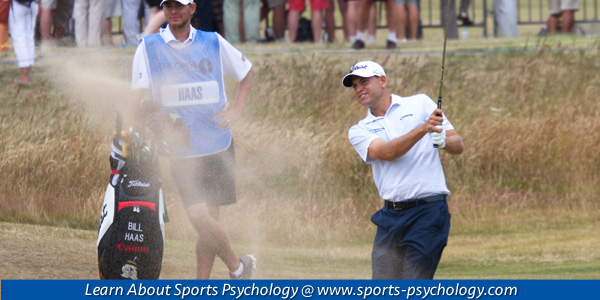 The Benefits of Sports Psychology
What kind of results can the typical athlete who receives sports psychology coaching expect to see?
Sports psychology and mental toughness coaching is not a one-size-fits-all solution to performance issues in sports.  Results vary from athlete to athlete and are contingent upon factors such as a desire to improve mental game skills, the ability to implement sports psychology strategies  and willingness to overcome the mental obstacles that get in the way of performance.
However, anticipated outcomes include improving confidence; learning how to regain/maintain composure; overcoming distractions and refining concentration; and entering the zone faster and staying there longer.

Why should I work with Peak Performance Sports for my sports psychology needs?
For more than 15 years, Dr. Cohn and Peak Performance Sports have helped athletes improve their performance through mental toughness coaching. Dr. Patrick J. Cohn is one of the nation's leading mental game coaches, combining the knowledge gained from his Ph.D. in sports psychology, hands-on experience working with hundreds of athletes and more than 25 years experience as an athlete in football, hockey, baseball, tennis, lacrosse, and golf.
What types of mental coaching programs does Peak Performance Sports offer for Serious Athletes who desire Sports Psychology Coaching?
Peak Performance Sports offers a wide range of sports psychology and mental training programs for both individual and teams at the amateur and professional levels. The very best sports psychology program option is to work one on one with Dr. Cohn in person or over the phone due to the highly personalized and customized nature of one-on-one sports psychology coaching.
Peak Performance Sports also offers an email coaching mental training program as a premium member of Peaksports.com online mental training program. Peak Performance Sports offers onsite, phone, and email coaching programs to teams as well.
Or, take a 14-day crash course in sports psychology coaching working at your own pace with Confident Athlete Series Workbook Programs
---
Boost Your Self-Confidence And Focus With Expert Mental Game Coaching!
Master mental game coach Dr. Patrick Cohn can help you overcome your mental game issues with personal coaching.
You can work with Dr. Patrick Cohn himself in Orlando, Florida or via Skype, FaceTime, or telephone. Call us toll free at 888-742-7225 or contact us for more information about the different coaching programs we offer!
What are our mental coaching students saying?
"With the help of Dr. Cohn, my son is very focused and confident as a race car driver. In races, he now can tune out distractions easier and focus on driving."
~Alan Summerton
"It was amazing!!! Before the show, I really felt like I was becoming the part. I was oddly calm, which concerned me because I thought my nerves might kick in on stage! But, they didn't!  I stayed focused in each moment, and remained calm, and actually did the difficult tricks better than I ever have! My coaches were all so proud of me and the one who I know the best was marveling at my calm, poised manner throughout the ballet. They said it seemed like I was doing it for the 15th time, I looked so comfortable. This is the result of my work with you! You gave me the tools to tackle this huge mountain of a role, step by step! I am beyond happy!"
~Professional Ballerina
"Dr. Cohn I've been tearing it up lately! Every single thing you taught me works perfectly in every situation I've been in. In the playoffs I'm 5-7 with 2 home runs and 5 RBIs. I feel great at the plate and focusing is a breeze now. I just wanted to thank you for everything and keep you posted with how everything was going."
~Jalen Phillips, High School Baseball Player
"The mental game lessons really helped me focus on the process of my performance and not the outcome. I now realize the difference between confidence and trust, in that confidence comes before competition. Your coaching is really going to help me improve my mental game this fall."
~Trey Mancini, Collegiate Baseball Player