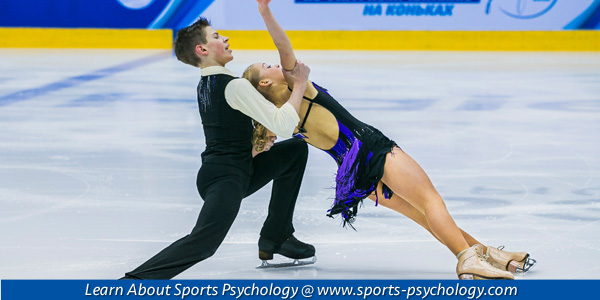 Mental Training For Athletes
What is mental training for sports? Sports mental training is a segment of sports psychology coaching. Mental training for sports helps athletes and team improve mental skills for competition to improve consistency in performance. You learn how to improve and maintain confidence, focus, composure, and what's referred to as mental toughness.
Many athletes and coaches today still resist or avoid the use of mental training because they don't understand it. In a survey of coaches, we found that more than 45% of coaches don't understand how to use or apply mental training. Young athletes who have not been exposed to sports psychology also fall into the category. They avoid mental training because they don't understand it.
If you want to get the most out of your physical talent in sports, you want to be aware of the importance of improving your mental game. As athletes learn more about sports psychology they tend to embrace mental training in sports. So we suggest to coaches and parents that they experience its power firsthand. That's why we offer a free 15-minute introductory consultation with athletes who are interested in mental training.
Mental training for sports is about improving your performance and not life skills. You learn how to think well in competition using mental training skills. You also learn how to identify the mental barriers to success in sports – what we call limiting beliefs and expectations, such as perfectionism and social approval.
But sports mental training is an educational process. We do not do therapy. You learn mental skills, just like you learn physical skills. Mental training in sports takes daily practice to improve your mental game. But you want to take it beyond practice and apply mental training to competition.
Application is the key to your success with mental training.
Don't expect to read a book or do one session with a sports psychology professional and think you are mentally tough. For this reason, we offer sports psychology coaching programs starting with a one month package.
How does mental training for sports work?
Every mental coach or sports psychology professional is different in this respect. At Peak Performance Sports, we begin with our AMAP assessment to help identify your top challenges with the mental game. The next step is to meet with a trained mental coach and discuss your assessment. Next, we develop a mental game plan to help guide the mental training for sports program.
A mental game plan helps organize the strategies in the program and provide specific mental strategies for improvement.
We work through your mental game plan in the mental training for sports program. You are given specific drills and strategies to help you improve your mental game daily. We use several resources to help you improve mental toughness for sports.
We provide mental edge workbooks, mental training worksheets, awareness exercises, and post-performance feedback tools to help you learn, track, monitor, and provide feedback about your mental toughness in sports. We also utilize custom mental imagery audio programs to help you apply your mental training to competition.
Visit Peak Performance Sports and learn more about our sports psychology coaching programs and mental training CD products. Also, learn more about our sports psychology and mental training success stories.
---
Boost Your Self-Confidence And Focus With Expert Mental Game Coaching!
Master mental game coach Dr. Patrick Cohn can help you overcome your mental game issues with personal coaching.
You can work with Dr. Patrick Cohn himself in Orlando, Florida or via Skype, FaceTime, or telephone. Call us toll free at 888-742-7225 or contact us for more information about the different coaching programs we offer!
What are our mental coaching students saying?
"Michelle had the best weekend of soccer she has ever played.  I'm not just saying this because you have been working with her (I promise!). She was relaxed, did not get frustrated with herself or teammates, never once 'shut down' and actually smiled a couple of times. Numerous parents noticed a difference in her composure and attitude.  A college coach sent an email last night expressing interest–commenting on her level of play during the weekend. Thanks again for EVERYTHING…Michelle is in a very good place right now!"
~Diana, Michelle's Mother
"I have enjoyed and benefited from your emails over the past year or two. I have been a player, parent, and coach in soccer over the past 40 years. Thanks for the assistance with the mental game resources."
~Kyle Congleton
"We try and spend 20 to 30 minutes a day working on the mental aspects of the game. My daughter is really enjoying it and feels it has helped and I know it has worked for her mother and I. I think you need to open a branch up here in Detroit, Michigan because there are a lot of parents and kids up here that need this information. Keep up the good work!"
~Scott Burgess
"Adam is truly one of your success stories. We purchased the CD program for him last year around this time. He is a soccer goalie and needed more confidence. The change was dramatic and he still goes through the exercises before a big game."
~Stella Prevost